Introduction
Larger screen with a trendy notch, newer chipset, bigger battery, and a current OS version – it sure sounds like Huawei has ticked a lot of boxes to bring an already successful formula to the year 2019. It's the Huawei P Smart 2019 we're talking about, the follow up to the smartphone that happened to be the star of one of our most read reviews last year.
The P Smart 2019 swaps out the 5.65-inch 18:9 display of last year's model for a larger (6.21-inch) and more contemporary 19.5:9 aspect panel that also has a waterdrop notch – you can't accuse Huawei of not staying on top of trends. In fact, it's even got the latest Android too, 9.0 Pie – few models in the segment can say the same thing.
The 2019 version comes with an updated chipset – the in-house Kirin 710 replaces the 659 of the predecessor bringing a bump in manufacturing process (12nm vs. 16nm). And to go with the improved efficiency, you're also getting an increased battery capacity – 3,400mAh vs. the 3,000 of the original P Smart.
Huawei P Smart 2019 specs
Body: Plastic body, 155.2 x 73.4 x 8.0 mm, 160g; Midnight Black, Aurora Blue, Sapphire Blue, Coral Red color schemes.
Display: 6.21″ IPS LCD, 1,080 x 2,340px, 19.5:9 aspect ratio, 415ppi.
Rear camera: Primary 20MP, f/1.8 aperture, 26mm equiv. focal length; phase detect autofocus; secondary 2MP depth sensor.
Front camera: 8MP, f/2.0 aperture, 26mm equiv. focal length; fixed focus lens.
OS/Software: Android 9.0 Pie, EMUI 9.
Chipset: Kirin 710: octa-core CPU (2×2.2GHz Cortex-A73 + 2×1.7GHz Cortex-A53); Mali-G51 MP4 GPU.
Memory: 3GB of RAM; 32/64GB storage; microSD card slot (hybrid).
Battery: 3,400mAh (sealed), 5V/2A charging (no Huawei SuperCharge).
Connectivity: Dual SIM; Wi-Fi a/b/g/n/ac, Bluetooth 4.2; microUSB 2.0, 3.5mm jack.
Misc: Rear-mounted fingerprint sensor; single, bottom-firing loudspeaker; dual microphones (noise reduction).
Little else has changed in other areas, so the 2019 P Smart comes with what's at first glance the same camera setup – a 13MP primary module with a 2MP depth sensor on the side. The 8MP selfie shooter has been carried over too, but some regions will be getting an alternative 16MP cam on the front – not our review unit, though.
One thing we need call Huawei out for is the missed opportunity to switch to USB-C – the P Smart 2019 still has a microUSB port and that's not very 2019, is it?
We didn't get a strictly retail-grade box, but the contents should include a 5V/2A charger and a microUSB cable to go with it – these two we did get. A pair of earbuds is also part of the retail package. Let's not get too fixated on the peripherals and have a closer look at the phone itself
Design and 360-degree spin
The P Smart for 2019 shares little with the original when it comes to looks and it shows how quickly design trends change. On the other hand, it borrows a lot of its design cues from the current Huawei lineup, making it resemble the company flagships of the day.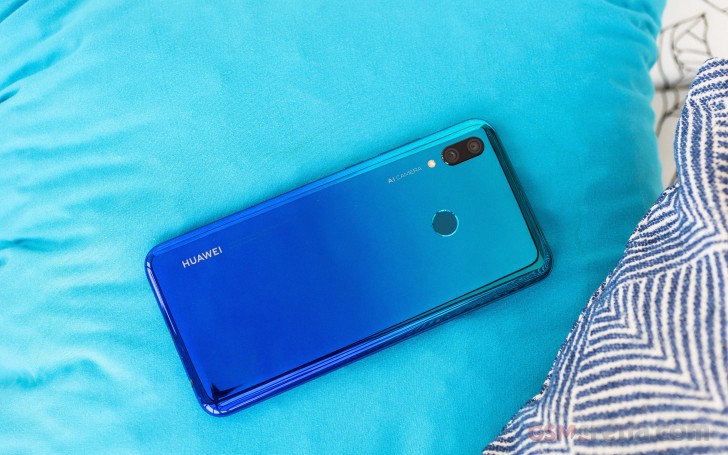 That includes the dual-tone paint job on the back that we've been fans of since the P20 – of course, not the exact same choice of colors, but the gradient is there. That's one of the color options you can get – the other three are single-color and we especially like the red, but it remains second best to the gradient variant we have for review.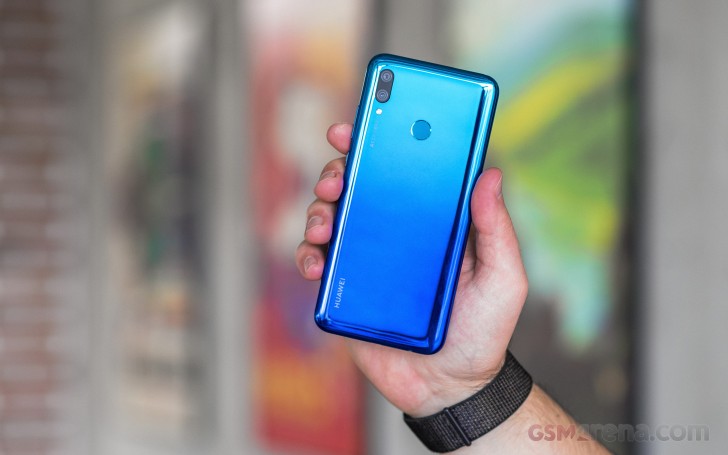 Regardless of color, the rear panel is made of plastic and that's both bad and good. For one, the P Smart 2019 is quite prone to scratching – our review unit wasn't brand new when it arrived so we can't be sure just how much abuse it's seen, but the reality is that its back wasn't in pristine condition.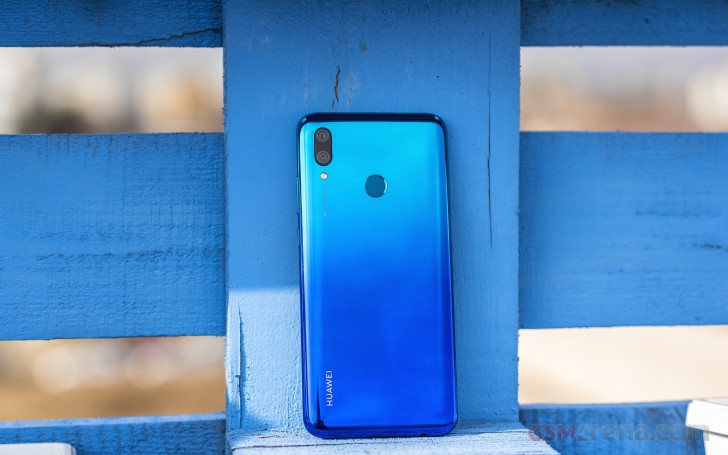 On a positive note, the choice of materials makes the P Smart 2019 one of the lightest phones in its segment. At 160g it's noticeably lighter than competitors that are typically in the 180s. Some people associate weight with quality and those may call the P Smart 2019 plasticky. Well, it is made of plastic.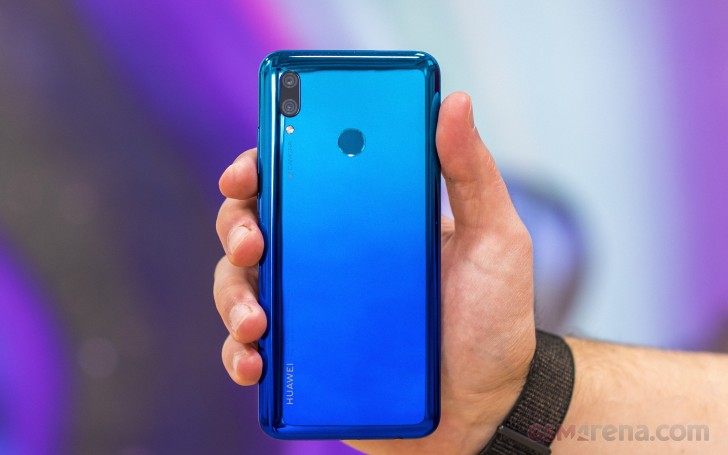 The back is home to the fingerprint sensor, a conventional placement towards the top. The dual camera is in the top left corner, the primary 13MP module and the 2MP depth sensor sharing a glass window. The single LED flash is below that in typical Huawei fashion and another customary but questionable design choice leaves us with an 'AI camera' inscription under the flash.
There's a prominent Huawei logo in the bottom left, plus some tiny text including the model name and country of origin, which is thankfully less in-your-face.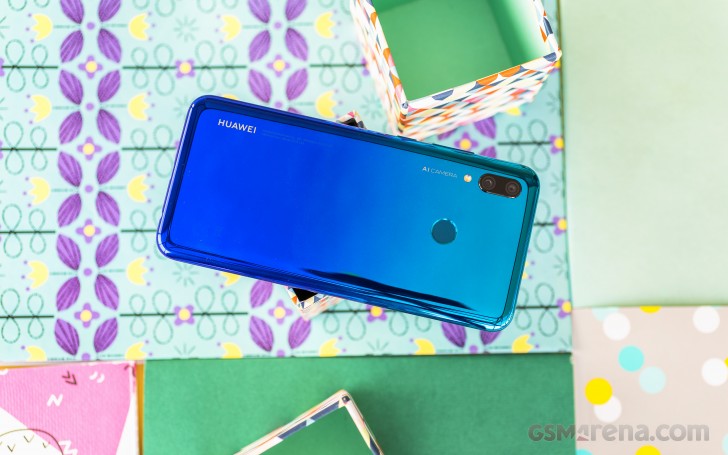 The 6.21-inch display takes up most of the front, as it should be with a panel that claims to be 'FullView'. There's a dewdrop selfie camera notch in the middle, one that reminds us a little of the Essential PH-1's – most other current designs are a bit more rounded and fluid.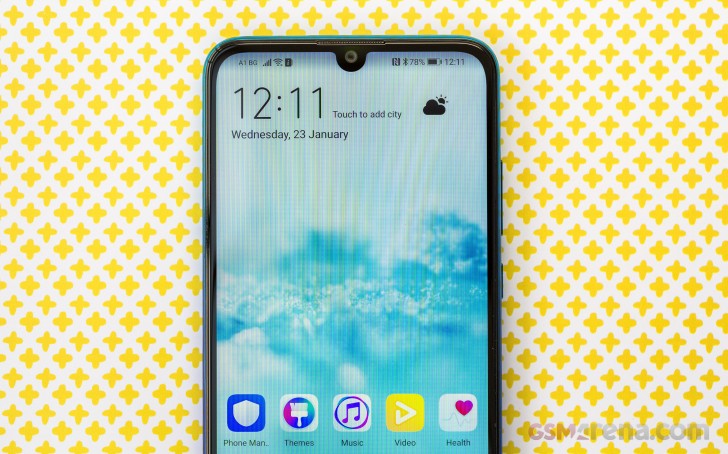 Right above the camera is the earpiece, nicely hidden where the front glass meets the plastic tub of the back panel. The bezel is equally thick on the sides and top, so folks that are irked by minor differences like these should be able to live with the P Smart 2019 just fine.
The bottom bezel is thicker, there's no going around that, but if high-end models haven't completely done away with it, we shouldn't expect it from the P Smart, of all phones. The chin does hold a pleasant surprise – a status LED is hidden in there, slightly to the left. It's RGB and lights up in amber when charging and pulsates in green for notifications.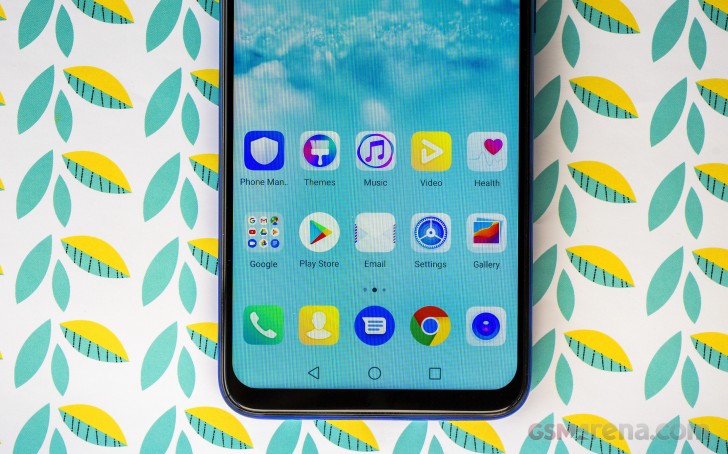 The physical controls are the usual power button and volume rocker, both on the right side of the phone. The power button is placed slightly above the midpoint and is textured – so it's where you'd expect to find it and it also can't be mistaken for the volume rocker.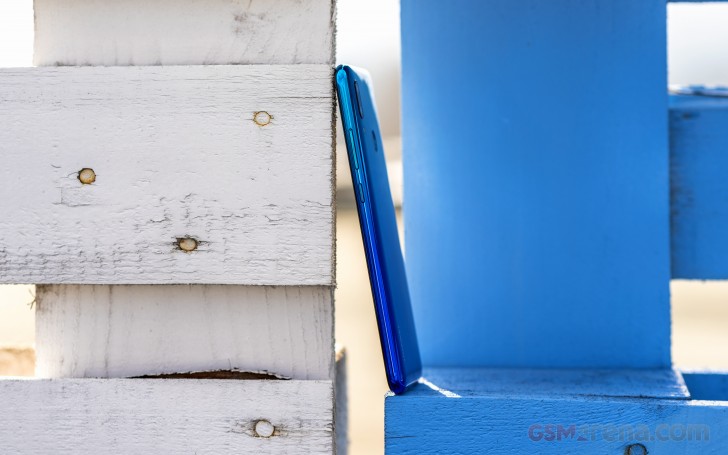 Down on the bottom is where you'll find one of Huawei's mistakes with the P Smart 2019 – it's got a microUSB port instead of USB-C, and that can't be right. The rest of the stuff you'd typically find in these quarters includes the loudspeaker, primary mic and 3.5mm headphone jack.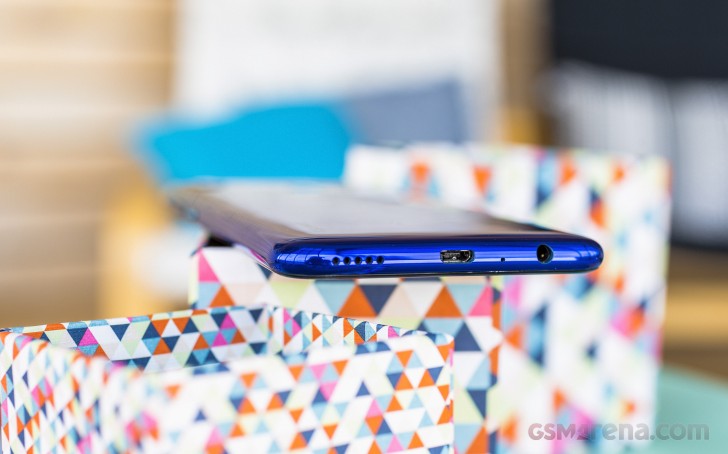 Another mic is on the opposite end of the phone. Here, it's joined by the card slot, which is the usual compromise – it's either two nano SIMS, or a nano SIM and a microSD card, but all three in there all at once. Sadly, dedicated memory slots aren't embraced by all makers.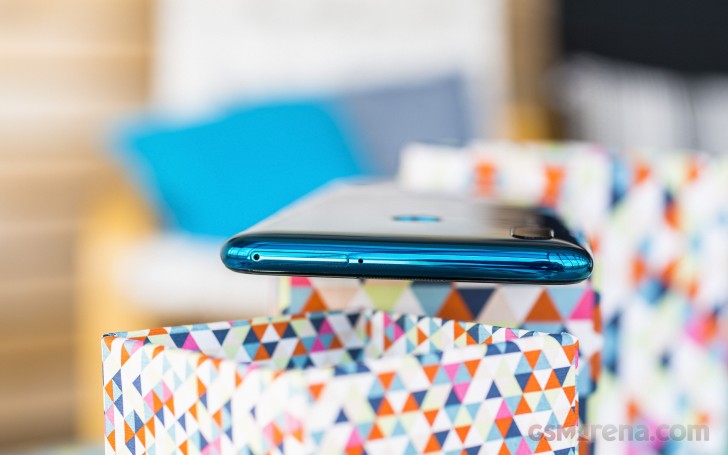 The P Smart 2019 has grown a little in physical size, but not nearly as much as the increase in display diagonal would suggest. The handset now measures 155.2×73.8×8.0mm – 5.1mm taller, 1.3mm wider and half a mil thicker than the model it replaces. It's more compact than competitors like the Realme 2 Pro and Redmi Note 6 Pro, with the Redmi in particular being tangibly wider at 76.4mm.
6.21 inches of accuracy, so-so brightness
The P Smart 2019 is equipped with a 6.21-inch IPS display with a dewdrop notch in the middle. It's got a tall aspect ratio of 19.5:9 and a 2340x1080px resolution for a pixel density of 415ppi – pretty standard numbers these days.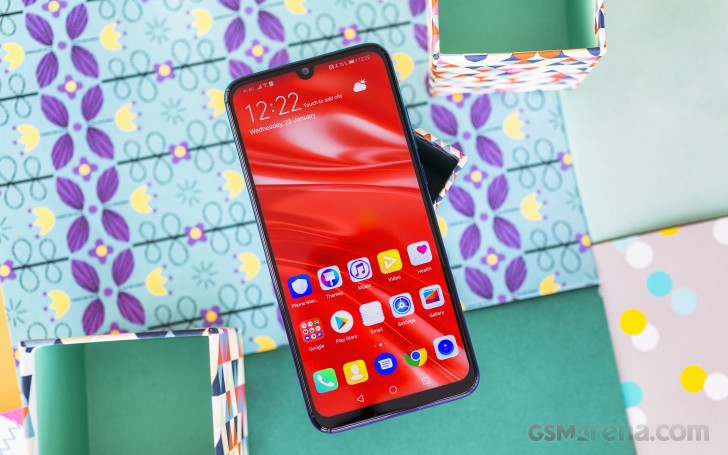 In our testing, the P Smart posted average results for brightness and contrast. There's no boost in auto mode, and the 430-something nits you can get in manual is the ceiling in auto as well. You can get more nits from some of the competition and the one phone in this bunch that does crank up the brightness in its auto mode, the Galaxy A7 (2018), is actually the brightest.
Display test
100% brightness
Black, cd/m2
White, cd/m2
Contrast ratio
Huawei P Smart
0.356
531
1492
Huawei P Smart 2019
0.325
437
1345
Huawei P20 Lite
0.27
482
1785
Huawei Mate 20 Lite
0.313
460
1470
Huawei Honor 10 Lite
0.344
441
1282
Samsung Galaxy A7 (2018)
0
402
∞
Samsung Galaxy A7 (2018) (Max Auto)
0
602
∞
Honor 8X
0.346
427
1234
Huawei Honor 10 Lite
0.344
441
1282
Oppo F9
0.29
526
1814
Xiaomi Mi 8 Lite
0.322
468
1453
Nokia 7 plus
0.254
432
1701
Oppo Realme 2 Pro
0.306
537
1755
Xiaomi Redmi Note 6 Pro
0.314
481
1532
vivo V11
0
418
∞
Under direct light, the P Smart 2019 fares decently and produces an average contrast score for its class. It's a noticeable improvement over the old model and it's also superior to the Honor 10 Lite, but the OLED displays of the Galaxy A7 (2018) and the vivo V11 will remain more easily legible out in the sun.
Huawei P Smart 2019 battery life
The P Smart 2019 packs a 3,400mAh battery, up from the 3,000mAh of last year's model. It does have a larger display area to light up, to the tune of 15%, which is that extra bit more than the bump in capacity.
The newer and more efficient chipset played its role too, and this year's model showed vastly improved endurance in standby and 3G voice calls, slight increase in video playback longevity and a minor (within the margin of error) decrease in Wi-Fi web browsing. Neither screen-on test returned spectacular numbers, but 10 hours of looping our web script and 11 hours of video playback are quite reasonable results. Overall, the P Smart 2019's Endurance rating works out to 88 hours – a tangible 15-hour improvement over the predecessor.
We were gearing for some heavy ranting after we saw the plain 5V/2A charger, but in reality it filled an empty battery in 1:42h which isn't too shabby. Sure, the 36% we got after a 30-minute stint isn't mind-blowingly fast, but the whole charging experience wasn't really rant-worthy.
Loudspeaker
The P Smart 2019 has the one loudspeaker – a classic bottom-firing one next to the charging port. It's plenty loud and won't leave ringtones unnoticed, but using it for any sort of music playback is likely to disappoint you due to some clipping at high volume and distinct lack of punch in the low frequencies.
| | | | | |
| --- | --- | --- | --- | --- |
| Speakerphone test | Voice, dB | Pink noise/ Music, dB | Ringing phone, dB | Overall score |
| Honor Play | 68.3 | 73.8 | 75.8 | Good |
| BlackBerry KEY2 | 66.5 | 72.0 | 79.8 | Good |
| Nokia 7 plus | 67.5 | 71.3 | 79.7 | Good |
| Samsung Galaxy A7 (2018) | 69.4 | 70.9 | 79.9 | Very Good |
| Honor 8X | 67.1 | 72.9 | 81.6 | Very Good |
| Huawei Mate 20 Lite | 67.8 | 70.0 | 84.2 | Very Good |
| Huawei P Smart | 65.9 | 70.8 | 85.8 | Very Good |
| Huawei P20 Lite | 66.3 | 71.5 | 84.9 | Very Good |
| Xiaomi Mi 8 Lite | 67.5 | 77.8 | 77.6 | Very Good |
| vivo V11 | 70.7 | 73.8 | 80.7 | Very Good |
| Realme 2 Pro | 69.1 | 74.8 | 81.4 | Very Good |
| Oppo F9 | 71.7 | 74.4 | 81.6 | Very Good |
| Xiaomi Redmi Note 6 Pro | 70.1 | 73.1 | 85.4 | Excellent |
| Huawei P Smart 2019 | 69.5 | 73.6 | 86.0 | Excellent |
| Huawei Honor 10 Lite | 70.0 | 73.8 | 87.0 | Excellent |
| Nokia 7.1 | 75.6 | 76.0 | 81.1 | Excellent |
Audio quality
The Huawei P Smart 2019 had above average loudness with an active external amplifier and excellent scores across the board, which was a very promising start.
Unfortunately, headphones did quite a lot of damage – volume dropped to way below average, frequency response got somewhat shaky and some intermodulation distortion crept in. Stereo crosstalk increased by an above average amount too, adding up to a rather mediocre performance in the more important part of the test.
| | | | | | | |
| --- | --- | --- | --- | --- | --- | --- |
| Test | Frequency response | Noise level | Dynamic range | THD | IMD + Noise | Stereo crosstalk |
| Huawei P Smart 2019 | +0.02, -0.02 | -93.1 | 93.0 | 0.0039 | 0.0088 | -81.9 |
| Huawei P Smart 2019 (headphones) | +0.64, -0.38 | -88.6 | 91.9 | 0.0069 | 0.606 | -50.6 |
| Xiaomi Mi 8 Lite | +0.04, -0.04 | -93.5 | 93.4 | 0.0011 | 0.0070 | -93.4 |
| Xiaomi Mi 8 Lite (headphones) | +0.45, -0.18 | -93.4 | 93.4 | 0.021 | 0.457 | -54.9 |
| Honor 8X | +0.01, -0.04 | -92.3 | 92.4 | 0.0041 | 0.0085 | -80.7 |
| Honor 8X (headphones) | +0.45, -0.54 | -92.2 | 92.8 | 0.0084 | 0.492 | -51.5 |
| Samsung Galaxy A7 (2018) | +0.02, -0.02 | -93.1 | 92.9 | 0.0026 | 0.0089 | -92.5 |
| Samsung Galaxy A7 (2018) (headphones) | +0.25, -0.17 | -91.4 | 91.6 | 0.115 | 0.306 | -55.4 |
| Nokia 7.1 | +0.02, -0.06 | -91.0 | 88.6 | 0.0021 | 0.016 | -94.4 |
| Nokia 7.1 (headphones) | +0.05, -0.03 | -93.8 | 89.6 | 0.0019 | 0.034 | -54.9 |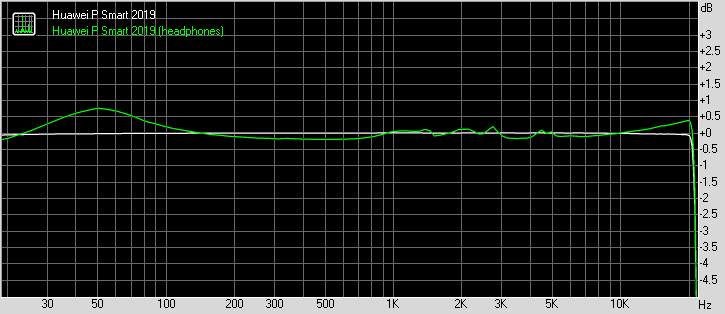 13MP + 2MP rear shooter
The P Smart 2019 comes with a similar camera setup to the one on last year's model – a 13MP primary module with an extra 2MP sensor just for depth detection. The main unit has gotten an improved lens and now has an f/1.8 aperture as opposed to f/2.2, but that's about it.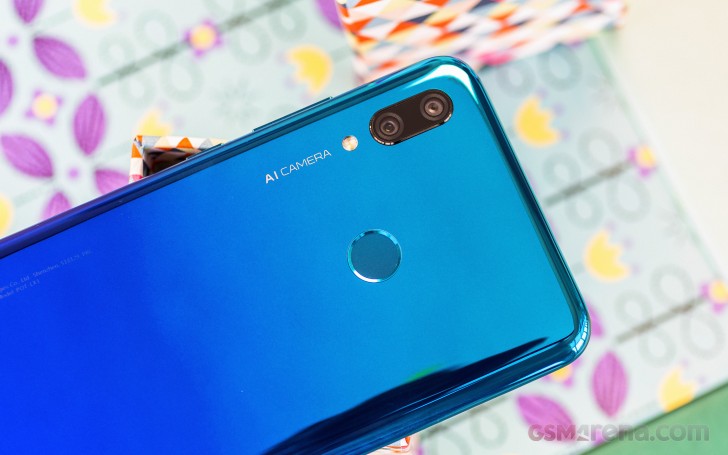 There is, of course, autofocus, and it's based on phase detection, while a single LED flash is there to throw some light at very dark scenes. There's no optical stabilization, which isn't a huge surprise.
Naturally, there's AI powered scene recognition, which will recognize 22 categories of scenes and adjust image parameters accordingly. The real-life effect, as a general rule, is pumped up contrast and heavily boosted colors. The good thing is that there's an easily accessible toggle in the viewfinder so you can enable/disable it without delving into settings.
Other than that, camera app would be familiar to anyone who's picked up a recent Huawei smartphone, which means it's messy and scattered as usual. You have a mode selector on the bottom that you swipe left and right to change modes, but you can't swipe on the viewfinder, just on the selector itself. Swiping up and down doesn't switch between front and rear camera either, you have a button for that (admittedly, on the bottom within easy reach). One would think that touchscreen navigation should be more than just tapping on software buttons. Well, there is pinch to zoom.
There's a host of special modes in the 'More' section on the selector, including Panorama, Light painting, HDR and Pro. Since you may not want to have AI on all the time, having a dedicated HDR mode is nice to have for those extra contrasty scenes when you might want the added dynamic range.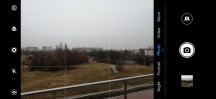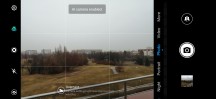 General Photo mode • AI enabled • HDR is a separate mode
In the Pro mode you can adjust parameters yourself – ISO (50 to 1600), shutter speed (1/4000s to 8s), exposure compensation (-4 to +4EV in 1/3 stop increments), and white balance (presets and light temperature). You can also choose the metering mode (matrix, center-weighted and spot), and the focus mode (single, continuous and manual). If the phone thinks you messed up the exposure, an icon will pop up to warn you.
As we've come to expect from Huawei phones, the P Smart 2019 has both a Portrait mode and an Aperture mode. In Aperture, you can choose the simulated aperture in the range from f/0.95 to f/16. Post shot, you can change the aperture and the focus point within the Gallery.
In Portrait mode you can enable and disable the background blur (why disable it, though?), you can change the simulated lighting, and you can also add some beautification on a scale from 0 to 10.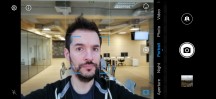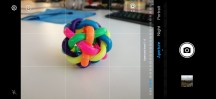 Pro mode • Portrait mode *Aperture mode
In the not so photographic, but fun section, there's the AR lens mode with Huawei's Qmoji in there. You can choose between a number of different characters and create a gif of yourself making funny faces. Alternatively, you could place yourself in front a landmark with a filter applied to match the vibe of the particular spot (and also mask the fact that you're not really there).
Image quality
In daylight, the P Smart 2019 takes okay photos for its class. Detail is decent and about what you'd expect from a 13MP sensor plus it's a step up from the previous model. Contrast has been slightly improved too. There's a noticeable refinement in noise performance, though admittedly the older P Smart didn't set the bar too high with its noisy skies.
Colors are reasonably vivid without being over the top, but the reds are way off towards magenta. Dynamic range is nothing spectacular, but not bad either, considering the class.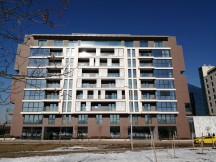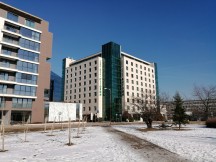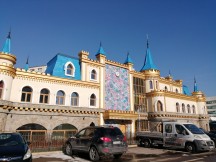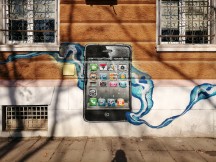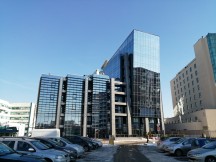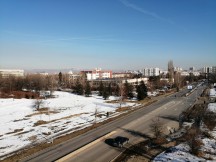 Camera samples, daylight, AI disabled
Turning on AI results in only the smallest of differences, particularly in scenes with a lot of sky in them, but even then it's not the dramatic oversaturation we saw on early Huawei aI implementations. What is significantly different is the resolution – AI shots are 8MP as opposed to 13MP.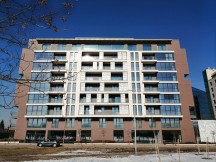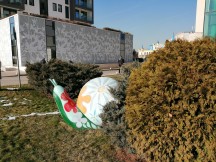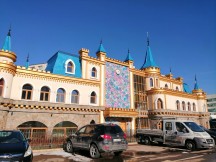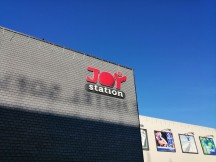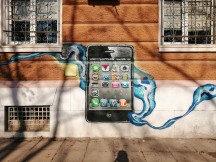 Camera samples, daylight, AI enabled
Similarly, HDR mode doesn't make a world of a difference. You can expect to have some highlight recovery and virtually identical shadows in high-contrasty scenes, when comparing to images taken in the regular Photo mode.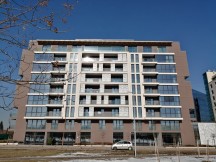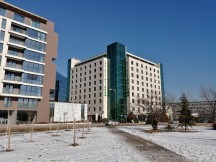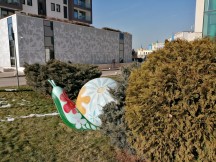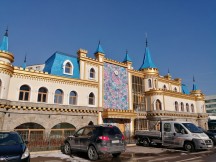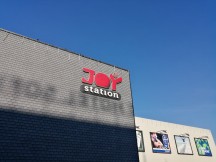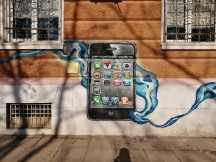 Camera samples, daylight, HDR mode
Lowlight performance is just barely passable with images taken in Photo come coming out noticeably soft and noisy. Color preservation is decent, at least. If you opt for the AI mode and it selects a Night scene (it randomly picked Portrait every now and then), you'd get improved sharpness, but again – lower resolution at 8MP.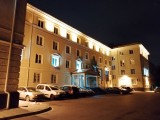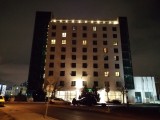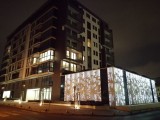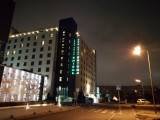 Camera samples, low light, AI disabled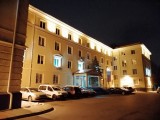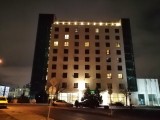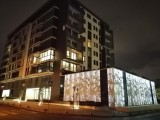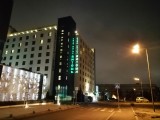 Camera samples, low light, AI enabled
The dedicated Night mode with its pseudo long exposures is that extra bit sharper, plus it does keep highlights from blowing out thus retaining detail in there as well. Even though it's not as magical as on Huawei flagships, it is your best bet for night time shots on the P Smart 2019.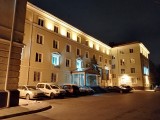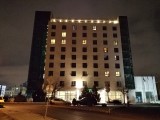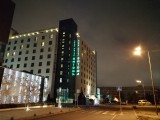 Camera samples, low light, Night mode
Once you're done examining the real-life samples you can have a look at our Photo compare tool for some studio shots. We've pre-selected the Galaxy A7 (2018) and the Realme 2 Pro but you can pick any other set of phones to compare once you're there.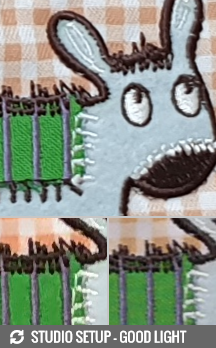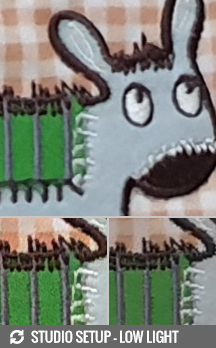 Huawei P Smart 2019 against the Galaxy A7 (2018) and the Realme 2 Pro in our Photo compare tool
It's common practice with more affordable phones to pack a low-res secondary cam just for depth detection and such is the case with the P Smart 2019. Business as usual, this model too has both a Portrait mode and an Aperture mode.
In both modes, the resulting shots are 8MP, unlike other Huaweis where we've gotten full-res Portraits, and lower-res Aperture shots. Subject isolation with humans in Portrait mode is pretty good, though a particular set of circumstances will fool the algorithms, as usual. Our customary advice stands – take multiple shots, varying slightly the angles, and that will give you a higher likelihood of ending up with a convincing portrait.
What we observed is that you need plenty of light for a sharp portrait – anything less than ideal light and images end up blurry.
In aperture mode you get to pick the simulated aperture between f/0.95 and f/16. It's also your only option for isolating non-human subjects as Portrait mode doesn't work on them.
8MP selfies
The P Smart 2019 comes with either an 8MP or a 16MP selfie camera depending on the market. Our review unit has the 8MP one. Our biggest beef with the selfies here is perhaps the fact that switching to the front camera defaults to the Portrait mode, instead of the general Photo.
Portraits look alright with generally good subject detection. There's only the slightest detail penalty when shooting in Portrait as opposed to Photo. Enabling AI results in a certain boost of saturation depending on which scene it chooses – the first one on the bottom was taken with optimizations for Room, the second wasn't recognized at all.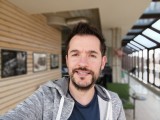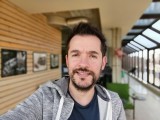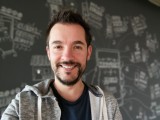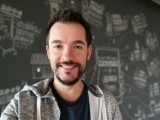 Selfie samples, Portrait mode: AI off • AI on • AI off • AI on
Selfies in Photo mode turn out good as well, with the focus fixed at the correct distance for arm's length shots. Skin tones are nice as are colors in general. AI tends to brighten up exposures to make facial imperfections less visible.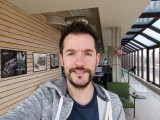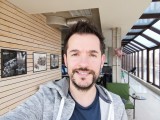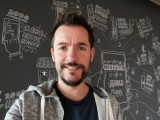 Selfie samples, Photo mode: AI off • AI on • AI off • AI on
Video recording
The P Smart 2019 records video at up to 1080p resolution – Huawei's Kirin 710 can't do the number crunching for 2160p capture. 1080p can be shot in either 30fps or 60fps. There's no electronic stabilization, not even in 30fps, making run and gun footage extremely jerky.